TRAVEL CONSULTATIONS
Anyone can make an an appointment to see one of our travel medicine specialists.
Dr John Mackellar has studied the various aspects of travel medicine, an area of medical practice which requires knowledge and experience in all areas of health care – a bit like general practice – but which applies to Australians travelling to foreign countries. He has been awarded a certificate in travel medicine by The International Society of Travel Medicine and has had many years of vaccination experience.
Of course, vaccination is just the beginning of your preparation for overseas travel and your travel doctor will advise on problems which may affect children, the ill and the aged.
Women who may be pregnant or expect to be pregnant are a special group and are sometimes unaware of the problems which may affect the foetus.
Our practice nurses, all experienced in travel medicine, will assist with most aspects of the consultation – often advising in diarrhoea prevention and management, altitude sickness, malaria and Zika prevention.
Our consultations require more time than a standard consultation and 30 minutes is the usual allocation. Families (of more than three travellers) should book for a prolonged consultation of 45 minutes.
When booking to see a travel doctor, always request a travel consultation so that written materials may be mailed to you, prior to your visit and providing time is available. These items are selected especially for you and your destination and should be checked, and questions answered, before visiting the doctor.
RABIES
Rabies is a serious life-threatening disease which results from the bite of an infected mammal. Although the risk of such bites may be small, the consequences can be deadly.
Vaccination against rabies is available, but is quite expensive at $110/dose (three doses are required over 28 days).
With this in mind, GoodTrips Travel provides Rabies Clinics (at Kialla Medical Clinic) where the cost of each dose of vaccine is reduced to about $40. This service is for rabies vaccination only and other services cannot be provided at that time.   Learn more about rabies.
Q-FEVER
Vaccination against Q-Fever is relatively complex and must follow recent testing for antibodies and cellular immunity through an intradermal skin test.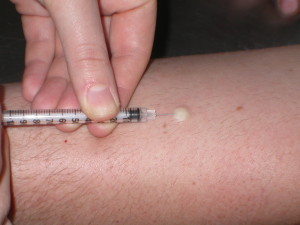 These steps are essential, in order to prevent a severe reaction to the vaccine. Vaccination cannot be provided without these preliminary steps.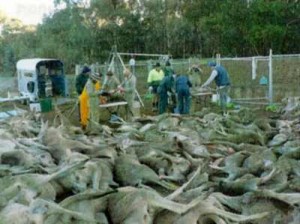 Testing must be done ONLY one week before administration of the vaccine. Our clinics are therefore run one week apart in each month.
Additionally, the cost of the serum used in skin testing and the vaccine itself are both high. Both procedures attract a service fee.
Learn more about Q-Fever.
Please make an appointment at one of our Q-Fever clinics with Kim at Kialla Medical Clinic, 5823 5446.
HEPATITIS C
Hepatitis C is now a current but diminishing problem in Australia and is much less so than in some other countries. In recent years, the previously onerous treatments with quite severe side effects and patient intolerance have been replaced, in most cases, by new oral medications with high levels of cure.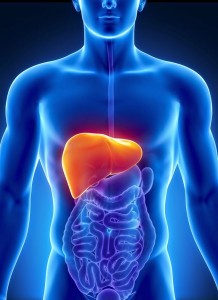 Hepatitis C management is now run at Kialla Medical Clinic in collaboration with your KMC GP. Patients must have appropriate diagnostic testing done before treatment can commence.
Learn more about Hepatitis C.
Please make an appointment at one of our Hepatitis C clinics  with Kim at Kialla Medical Clinic, 5823 5446.
TB
MANTOUX TESTING
Mantoux testing is available at the Mooroopna Medical Centre on the first Tuesday of each month. All testing must be verified two to three days later, when a certificate will be provided.
Please book in for the two visits.  Call 5825 2755 and ask for Mantoux testing.
BCG Clinics (children < 5 years)
Royal Children's Hospital Outpatient Clinics
To make an appointment, call 1300 882 924 (Option 3) and provide a referral from your GP.
Monash Health
To make an appointment, call 9594 6320. Email:
immunisation@monashhealth.org